Carteret, N.J.
The Hampshire Companies  continues to bolster its self-storage portfolio celebrating the ribbon cutting of its 38th Extra Space Storage facility today.  The facility located at 6640 Industrial Hwy in Carteret, N.J. will be managed by Extra Space Storage. Company executives from The Hampshire Companies, Extra Space Storage, SNS Architects, and Hollister Construction Services were joined by Mayor Daniel J. Reiman and council members for the milestone event. 
The Carteret facility is Hampshire's most recent project in a long line of self-storage assets. Since 2012 Hampshire has repositioned or developed 53 self-storage facilities with an aggregate value of over $585 million. Presently, Hampshire has 15 self-storage development projects underway aggregating $240 million of investment. 
This project is the seventh project that Hampshire has completed in Carteret over the past five years. Moreover, the Hanson family has done business in Carteret over the past 65 years through three generations starting with James E. Hanson who acquired 250 acres for industrial development in 1951.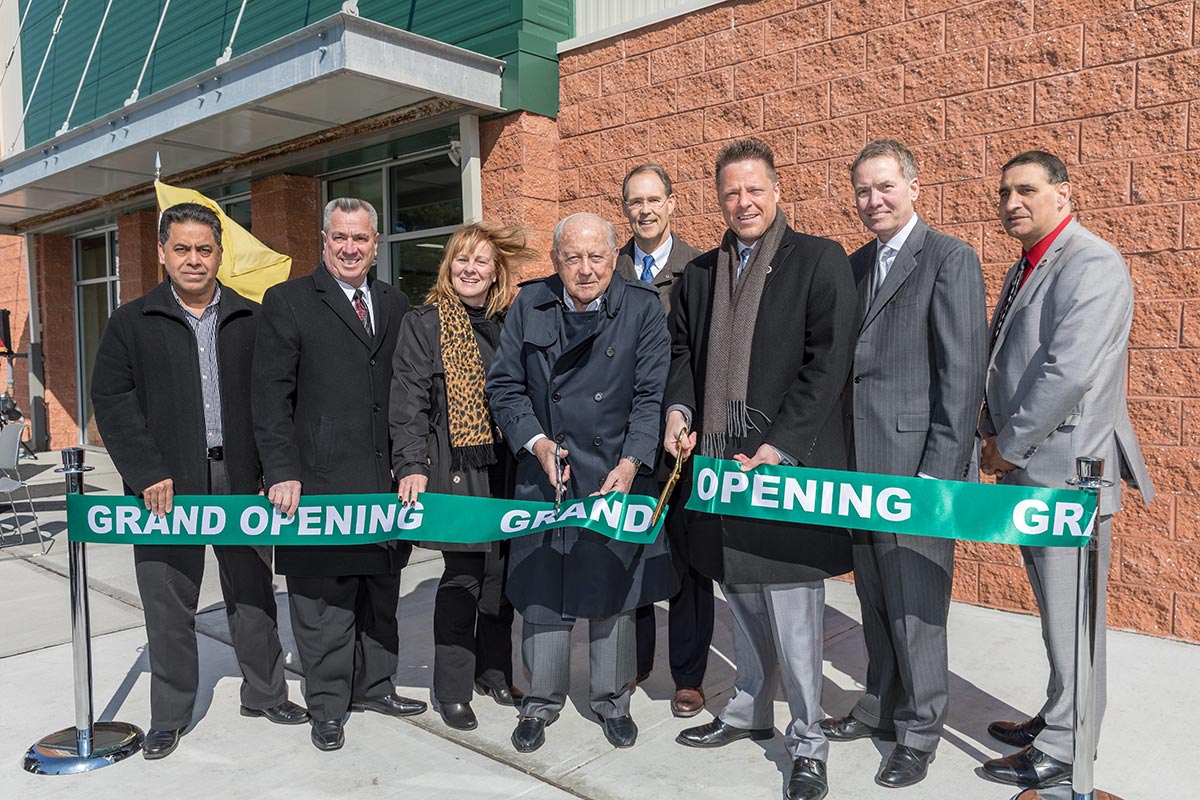 Located at the edge of Carteret's residential area between Industrial Highway and Lefferts Street, Middlesex County's newest self-storage facility offers easy accessibility to Carteret's 24,000 residents and surrounding communities. At 81,745 square feet, the four-building facility is comprised of 784 storage units with flexible sizes ranging from 5'x5' lockers up to 10'x30' units spread between a four-story main storage building and three exterior metal buildings. Designed by SNS Architects, the facility incorporates a contemporary design with each of the features that the modern self-storage customer demands, including state-of-the-art security system, after-hours electronic card access, two elevators, full climate control and three off-loading locations. Hollister Construction Services served as the general contractor for the project. 
"We've come a long way from the old self-storage model of three walls and a garage door," said James E. Hanson II, President and CEO of The Hampshire Companies. "The industry has certainly changed, but our formula for success has remained the same. We search for underserved residential areas with a high barrier to entry and leverage the experience of our team and our project partners to execute our vision. Carteret, under the leadership of Mayor Reiman and the Borough Council, has been a great community to work with to create projects like the Carteret self-storage facility that took a former Brownfield site and turned it into a facility that serves the community."
Hampshire has a storied history in the self-storage marketplace first entering the space in the late 1990s as a Storage USA franchisor, then as a developer and now as an owner and operator. Today the company has a longstanding, strategic partnership with Extra Space Storage, a leading public storage REIT, which manages Hampshire's self-storage portfolio.   
To stay connected with The Hampshire Companies and for updates on the latest transactions and news follow Hampshire on Facebook (www.facebook.com/hampshireco), Twitter (@hampshireco), and LinkedIn (www.linkedin.com/company/the-hampshire-companies).
Media Contact:
Dan Johnson
R&J Strategic Communications  
908-895-0785
djohnson@randjsc.com