Phase One Represents Years of Visionary Leadership from the City of Hackensack, Russo Development, The Hampshire Companies and Fourth Edition to Transform Once Vacant and Legacy Property into a Vibrant Mixed-Use Community Contributing to Hackensack's Rena
Hackensack, N.J.
The first phase of one of the most anticipated and largest residential redevelopment projects in New Jersey is now open for leasing along the historic Hackensack Riverfront District as Russo Development, The Hampshire Companies and Fourth Edition introduce the Print House, a mixed-use community, featuring luxury residential rentals.
Located at 160 River Street, Print House's name pays homage to its location at the 20-acre site previously home to the iconic NJ journalism staple, The Bergen Record.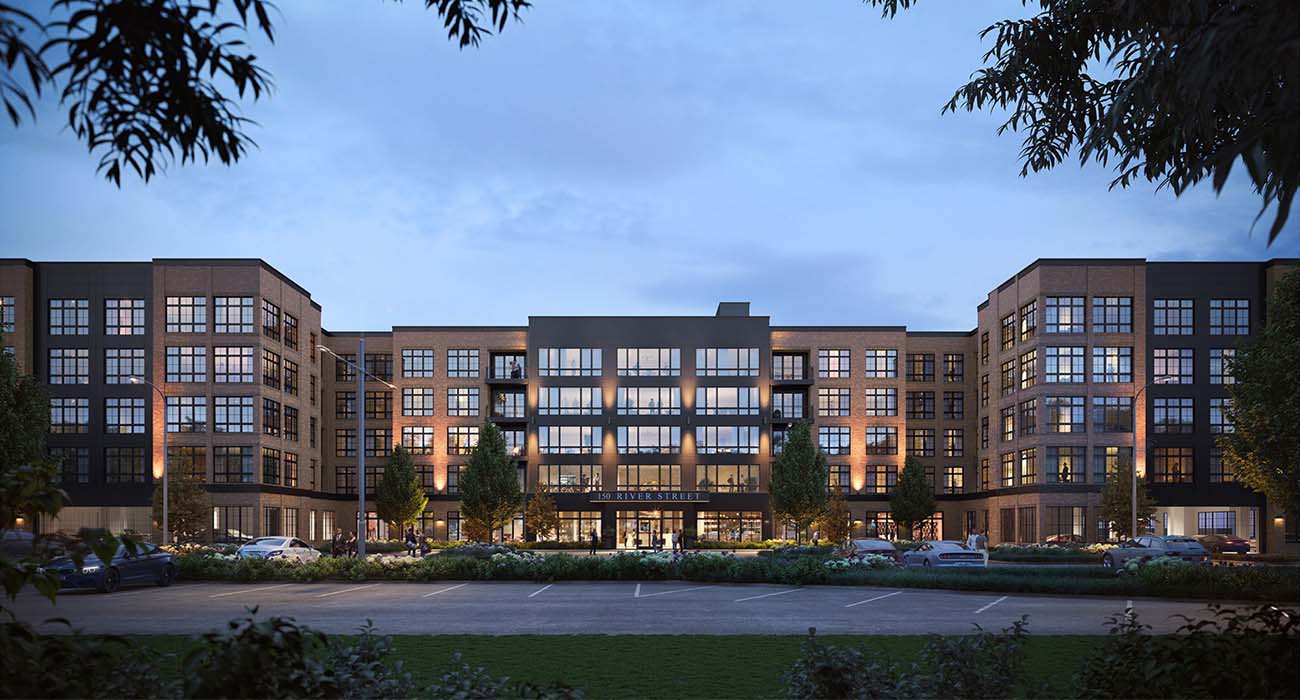 Residents of the first 271 of its 653 luxury units will enjoy immediate use of the already-completed amenity offerings that seamlessly connect residents to a rich indoor and outdoor lifestyle. Indoor amenities include an on-site concierge, a state-of-the-art fitness center with yoga/spin room, resident lounge and game room, whiskey and wine rooms for private dining and entertainment, a resident café area, private conference rooms and coworking spaces, along with package lockers. Outdoor amenities include an expansive rooftop terrace with New York City views, oversized pool and sundeck, private outdoor kitchens, communal barbecue, lounge and dining areas, ample green space, and a cinema wall. The pet-friendly Print House offers a dog park, and bike storage.
"The development team worked closely with the city to arrive at a vision for this site that complements the other redevelopment in Hackensack and revives an area of Hackensack that is critical to the vibrancy of our future," says Hackensack Mayor John Labrosse. "Print House will become a centerpiece of the historic Waterfront District and is a perfect example of the beautification of our community that our residents deserve."
Phase One of Print House will offer studio, one-and two-bedroom rental units with floor to ceiling windows, balconies, full size washer and dryers, and art-deco inspired fixtures.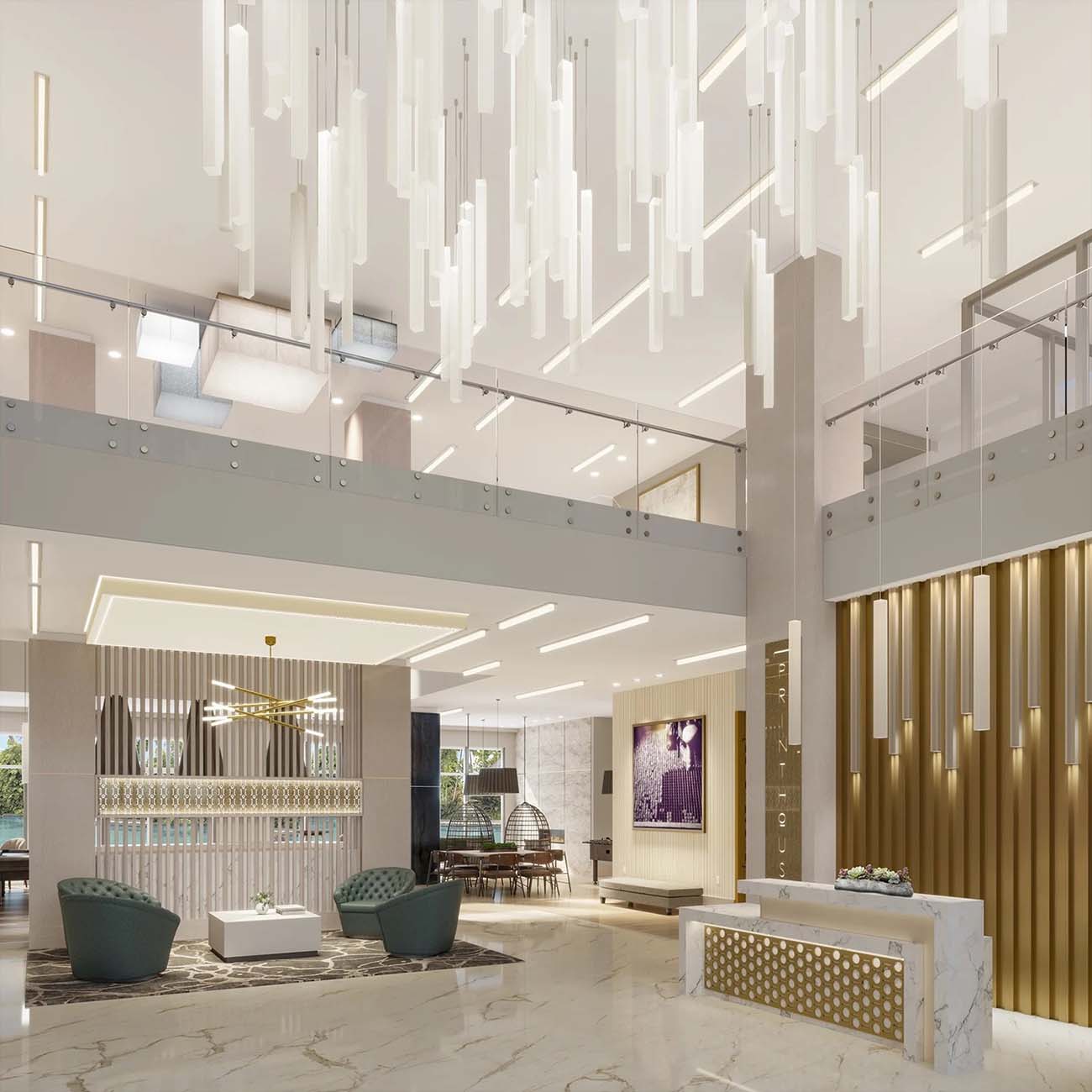 The Print House campus also features 40,000 square feet of street-level mixed-use retail space and provides waterfront access via a newly constructed Riverwalk connecting residents to open spaces previously inaccessible to the community.
"A project of this size and scope allowed us to be especially creative with the opportunity to incorporate the waterfront and streetscape on this expansive site," explained Michael J. Pembroke, COO of Russo Development. "In just a few years we've delivered on what we believe to be a truly unique offering adding to the vision imagined by the City to revitalize the downtown which enhances all that Hackensack has to offer with its significant medical and educational infrastructure along with being the County Seat," said Pembroke.
"Leasing has started at a fast pace and early prospects are excited about the onsite retail and ease of access to other shopping and transportation. as convenience right outside their door. The Shops at Riverside are just 10 minutes away and Hackensack's NJ Transit Bus Depot is just across the street for a 30-minute express commute to Midtown Manhattan. The resort-style amenities, the convenient travel and commuting options are just some of the best features that make people want to live at Print House," Pembroke continued.

The development is in an Opportunity Zone, a program designed to jumpstart economic development launched by the Federal Government in 2017. The Hampshire Companies has a long history in Hackensack extending back nearly one hundred years and remains dedicated to revitalizing the city. Two additional buildings Print House buildings plus amenities have been approved on the site.
"It has been an incredible opportunity to work with our partners, Russo and Fourth Edition on this project," said James E. Hanson II, President & CEO of The Hampshire Companies.  "We came together with a vision for Hackensack that not only will provide luxury living lifestyles to its residents, but also opportunities for retail and commerce at Print House that will benefit all those living and working in the city."
Fourth Edition, run by the Borg Family who owned and operated the Bergen Record before its sale in 2016, has been an integral partner in the development of the Print House.
"This asset has been in our family for generations, to see the first phase completed, and by carrying on the tradition of the Bergen Record in its namesake, Print House is a tremendous asset to the City of Hackensack," said Stephen Borg, President of Fourth Edition.  "To see the transformation of what was once a 19 acre dormant industrial lot, into a vibrant community, is the perfect example of how we envision the future of Hackensack."
About Russo Development LLC
Russo Development is one of the most active, privately held developers of industrial, data center, residential, and mixed-use projects in northern New Jersey. Russo has earned a reputation for well-planned developments that are distinguished by their emphasis on detail and quality. Over their 50-year plus history, Russo has completed more than sixty (60) industrial projects and has become one of the largest owners of data center space and delivered over 3,300 luxury apartments in the New York metropolitan area. The firm's short-term development pipeline includes over 3,500 residential units and 5 million square feet of industrial space, two of the hottest sectors in the New Jersey market. To learn more about Russo Development, please visit www.russodevelopment.com.
About The Hampshire Companies
The Hampshire Companies is a full-service, private real estate firm based in Morristown, New Jersey. The Hampshire Companies is a vibrant, dynamic organization that combines creative vision and superior execution, thereby enabling it to create and enhance value in real estate investments. Additional information on The Hampshire Companies is available online at HampshireRE.com.
About Fourth Edition
The Borg Family owned and operated The Record for almost one hundred years. In 2016, they sold their publishing assets, which included community newspapers, magazines, and websites. The family is now focused on the development of its former Hackensack property and is an active investor of other real estate opportunities.
---
Media Contact:
Dan Johnson
R&J Strategic Communications
908-304-4113
djohnson@randjsc.com