The venerable Bernards Inn is a boutique luxury hotel and restaurant that captures the warmth, style and elegance of a bygone era. Steeped in history, the Inn was restored and redesigned in 2006 by Hampshire Destination Properties to reclaim its original grandeur as a Grande Dame of the Somerset Hills.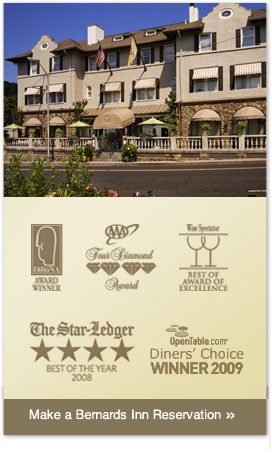 Located in the quaint hamlet of Bernardsville, NJ, just across from the train station, The Bernards Inn began welcoming guests in 1907 by catering to wealthy New Yorkers who discovered the area as a country escape from the hustle and bustle of city life.
Now a "Garden State dining legend," the stylish Inn combines old world charm with all of the modern amenities of an intimate, luxury hotel.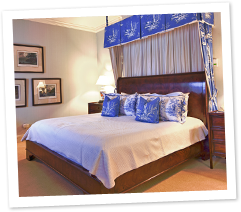 With signature world-class dining, accomm­­odations and events, the Inn continues its century-long tradition of welcoming guests from near and far, and is a treasured gathering place for community.
THE BERNARDS INN 27 Mine Brook Road | Bernardsville, NJ 07924
908-766-0002 | www.bernardsinn.com