The Station is a casual neighborhood restaurant and gathering place that has served as a
cozy and comfortable retreat in downtown Bernardsville, NJ, since the early glory days of the railway system. Located directly across from the train station, the building was constructed as the Claremont Hotel in 1878.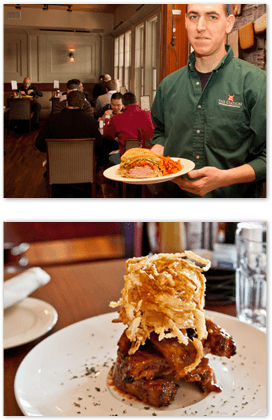 After decades of housing weary travelers, the hotel underwent various incarnations as commercial space, apartments and multiple restaurants. Hampshire Destination Properties purchased the long overlooked building in 2006, re-christened it The Station, and set out to restore its original integrity and character.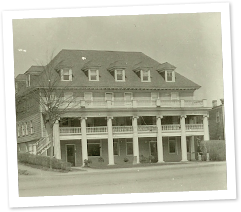 Today, guests can relax, drink and dine in a charming interior modeled after a 1920s first-class train station lounge, paying homage to the railroad that changed Bernardsville forever.
THE STATION  45 Mine Brook Road | Bernardsville, NJ 07924 
908-204-1227  |  TheStationBernardsville.com